Houston Area Climate Controlled Storage Services
Houston-based Apple Moving Houston provides affordable and secure regular and climate-controlled storage services for your furniture, fixtures, personal assets, office furnishings, etc. Please call us now at 281-446-0022 and give us the opportunity to provide a no-hassel, no-pressure, no-obligation price quote for storage services.

We provide short-term, mid-term and long-term storage arrangements for anyone needing storage before, after or between moves. Give Apple Moving Houston an opportunity to provide you a free no-hassle quote for storage services. Call us now at 281-446-0022 and we can discuss the goods you plan to store, when and how long you need to store them, and what type of storage we will recommend to store your goods in a safe and secure manner. After our discussion we can provide a free price quotation for your storage needs.
Storage for Residents of Homes, Apartments and Condos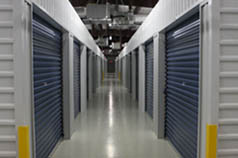 Maintaining an even temperature at climate-controlled storage facilities like those owned and operated by Apple Moving is the only sure way for anyone needing storage before, during or after a move to ensure they can protect their valuables. Granted, there are several areas of risks to be concerned about, and most of them are very dependent on the geographic location of where your items are stored. Take Houston conditions into consideration when considering your storage needs for household goods and office furnights. Think about the dangers that Houston-area weather could present to the items you plan to store.

Apple Moving has been in business since 2000 and has over 20 years experience in the moving and storage business. Hence, we know and understand Houston-area weather. Being in the storage business, we know and understand what can go wrong if items are not properly stored. Hence, when picking a storage facility, it's always best to work with storage management that have been in business for a long time and can answer all of your storage-related questions. Our owners, Sean Dezell and Pat Crane, have over 20 years experience in the moving and storage business. When calling Apple Moving about storage services, always ask for Sean or Pat.

From our years of experience in providing storage services to our moving clients, we have come to know that depending on the types of things you plan to store, some items you might plan on storing will have to be stored in a climate-controlled facility. Too often, we see home and business owners try to cut costs, and try to avoid using climate-controlled storage. This is really rolling the dice in a city like Houston, where heat and humidity can cause permanent damage to many household and office items. We highly advise you to consider using climate-controlled storage should you have any need for storage of valuables, treasures and keepsakes.

Climate controlled storage can help prevent damage to furniture, artwork, electronics, fabrics, and many other valuables. Please understand that moisture can cause permanent warping, or worst yet, contribute to mold in poorly ventilated places.

Should you have a need for storage sevices, we invite you to set up an appointment to visit our storage facilities, or call us at 281-446-0022 to request a FREE, no-hassel, no-pressure, no-obligation storage costs quotation in writing.
Storage for Business Offices and Commercial Establishments
Apple Moving Houston doesn't only provide storage for residents of homes, apartments and condos, but we also provide climate-controlled storage for business owners in the Greater Houston Metropolitan Area. Whether you need to store desks, filing cabinets, computers, files or copies, please give Apple Moving the opportunity to bid on your storage assignment.